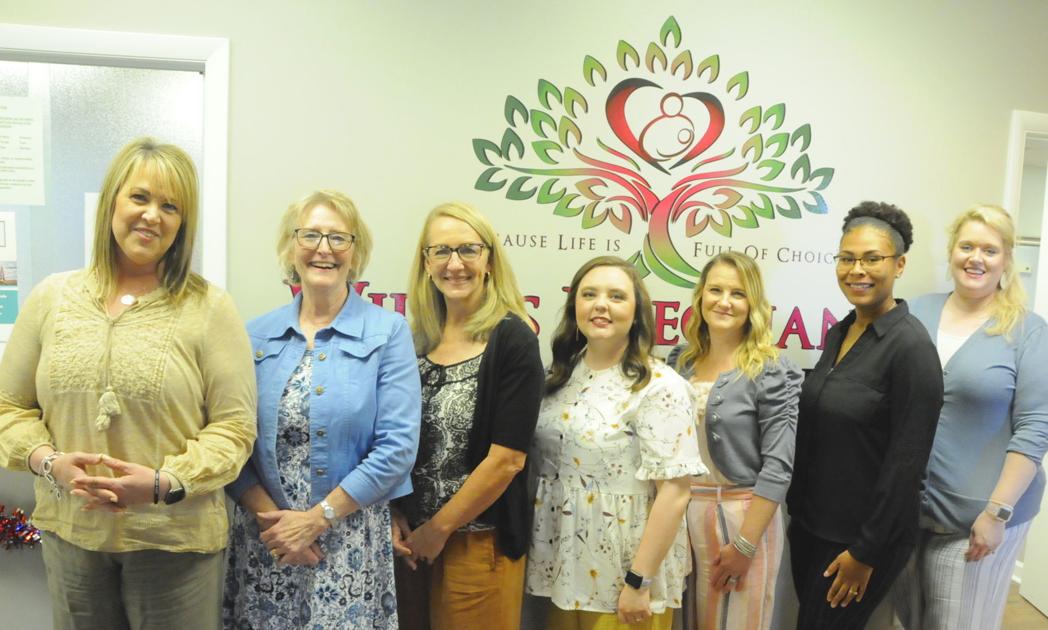 Wilkes Pregnancy Care Center Observes 25 |
The Wilkes Pregnancy Care Center celebrated 25 years of service to Wilkes County on Friday.
The center opened in April 1996 in an 800 square foot basement apartment on Brushy Mountain Road under the direction of Maria Pinkerton and a board of directors.
It provided free pregnancy tests, information on pregnancy options, many items needed for caring for a new baby and recovering from an abortion, as well as maternity clothes.
After nine years of rental, an 1,800 square foot facility was purchased on School Street in Wilkesboro. During the first two years, this facility was funded through community support. The additional space allowed the center to expand its services by 2012 to include the hiring of a nurse and the offer of free ultrasound services under the direction of a physician. Providing clients with an early ultrasound gives a picture of the unborn baby and helps answer many questions regarding the developing fetus.
In the fall of 2013, an abstinence education program called LIFEguard was added to high schools in Wilkes County. It is an abstinence-only program. In 2016, the Fatherhood Initiative was added to recognize the role of dads.
In August 2018, the current facility at 301 8th Street in North Wilkesboro was purchased. This new facility covers 5,800 square feet and further expands our services to include STD testing and treatment. "It is our vision to be able to offer more health care services to women in the near future," said a spokesperson for the center.
The center is a 501 © 3 nonprofit ministry run by a board of directors. For more information about this ministry or services, visit its website at www.wilkespcc.com, come to the office or call 336-838-9272.