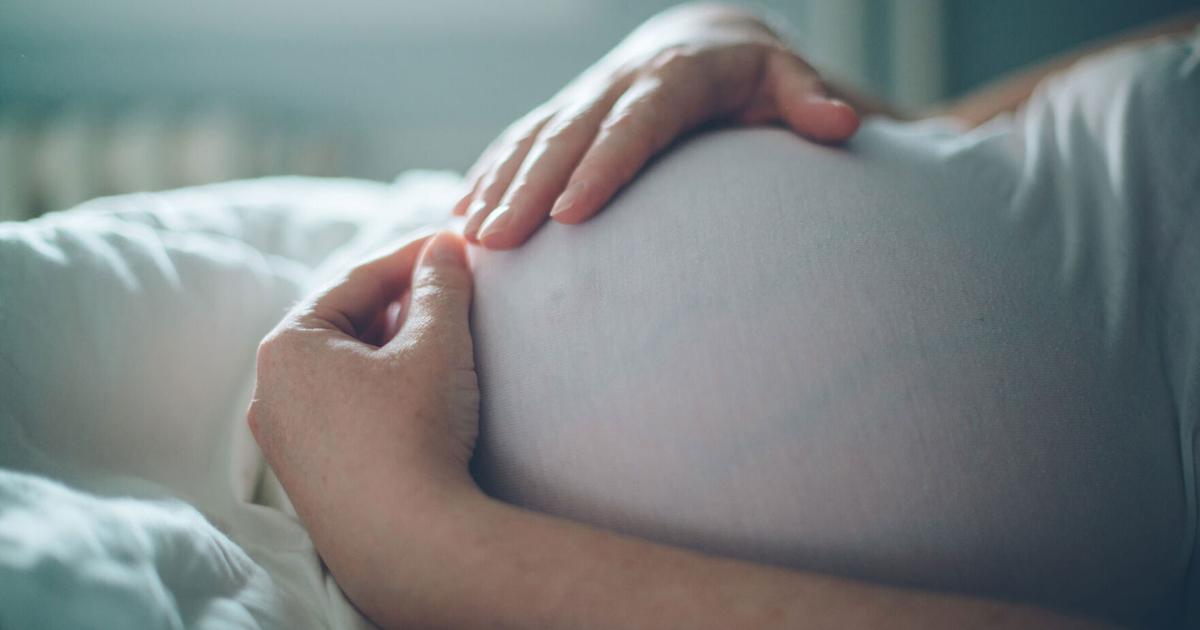 Oklahoma Watch: Audit calls into question state provider's 'seriously underperforming' pregnancy care program | Government and politics
As Republican lawmakers in Oklahoma pass the toughest anti-abortion laws in the nation, an internal Oklahoma State Health Department audit shows the agency has serious performance concerns a selected provider to reimburse care for pregnant women in crisis centers that advise against abortions.
Despite concerns, the Ministry of Health recently renewed the contract with the Oklahoma Pregnancy Care Network for another year. Officials said they issued multiple requests for proposals, but the network was the only entity to respond.
The Internal Audit, which was limited in scope, said the Oklahoma Pregnancy Care Network "appears seriously underperforming and is not using funds for this contract in the manner identified in the contract or legislation that created this funding". He said the contract called for 9,300 women to be assisted over the two-year contract period. Only 524 women had received assistance until December 2021.
"Although internal audit recognizes that this is an entirely new program for this sub-recipient, the level of performance to date is concerning as well as the limited number of women actually served," said the audit, dated April 20.
Madeline Craig, executive director of the Oklahoma Pregnancy Care Network, said she was unaware of the audit until asked by Oklahoma Watch. She said the original contract had a "fatal flaw" which meant the group was unable to start recruiting suppliers until May 2021.
"Our first year has been dedicated to laying the foundation for what will be a great, long-standing program serving the women and mothers of Oklahoma," Craig said in an email. "The program has now reached a tipping point. It now provides more than $80,000 a month to providers serving customers in more than 20 counties in Oklahoma and is growing exponentially.
Choose the birth certificate
The contract with Oklahoma Pregnancy Care Network was awarded under the Childbirth Choice Act, a law passed in 2017 under former Governor Mary Fallin. It reimburses private organizations – including many religious organizations – for expenses used to provide information, referrals and assistance to women in carrying their unborn children to term. Money is not allowed to go to organizations that provide abortion services.
These crisis pregnancy centers can provide ultrasounds, prenatal care, test for sexually transmitted diseases, offer infant supplies, and advise pregnant women not to abort. More than 1.85 million people received services from 2,700 centers across the country in 2019, according to a Lozier Institute report. Many are run by affiliated churches, but few are licensed medical clinics.
The Legislature provided $2 million in funds for Oklahoma's program for the first time in 2019. Three years later, Majority Leader Jon Echols said his main concern was getting the money to people who needed it.
"Whether we need to make a change or not, and it looks like we are, that hasn't shaken my faith in the idea," Echols said Tuesday. "We must always provide support for people who choose.
"We can fight on the issue of abortion all we want, but I still think we can stick together no matter where you are on the issue and be in favor of funding women who have need help if they choose to have their child."
Auction Details
The Oklahoma Pregnancy Care Network Inc. was established in May 2019 and received its nonprofit association Internal Revenue Service designation in April 2020. Her response to the Department of Health's offer includes at least 10 potential crisis pregnancy centers across the state.
"In sum, the OPCN network will provide meaningful reach of the program in all regions of the state so that services are accessible," the organization said in its initial offer.
The bid response details the network's plan to deal with unexpected pregnancies.
"Just as no one should make life-changing decisions under duress, no woman should feel pressured to terminate a pregnancy because she is afraid, alone, under pressure, or with no other options," the nomination said. . "The program seeks to serve as a refuge for these women."
During the first two years of the $2 million contract, the program paid out $392,000. Nearly $287,000 of that amount went to the Oklahoma Pregnancy Care Network. Only $106,000 was used to reimburse pregnancy centers in crisis, according to Department of Health financial records.
In Oklahoma, the Department of Health's internal audit raised questions about the Oklahoma Pregnancy Care Network spending $3,100 on travel and office supplies that weren't covered by contract. He said little guidance was provided to the supplier and that previous Ministry of Health staff had approved the expenditure in an email.
In its latest response to the RFP, the Oklahoma Pregnancy Care Network said nine locations have since been onboarded after a slow start due to what it called "onerous insurance requirements" that the previous contract had for subcontractors.
"OPCN is currently in the midst of ongoing conversations with at least 25 new vendor sites interested in joining the program," the response to the December application said.
Craig, the network's executive director, said Wednesday that it now has 12 locations and aims to have at least 20 by the end of the year.
"These locations include more than just pregnancy centers," Craig said. "They are also adoption agencies, social service agencies and residences for mothers. We serve clients throughout their pregnancy and for 12 months after the birth of their child.
In a statement, the Department of Health said it remained "committed to getting the money out to reimburse key providers through the Choice of Childbirth Act".
"These organizations play a vital role in providing essential services to pregnant women across the state in counseling, education, referral and material assistance," the agency said. "The OSDH will continue to ensure that reimbursement expenses are made in an urgent and timely manner. We will continue to work diligently with our contracted vendor to achieve our ultimate goal of serving Oklahomans.