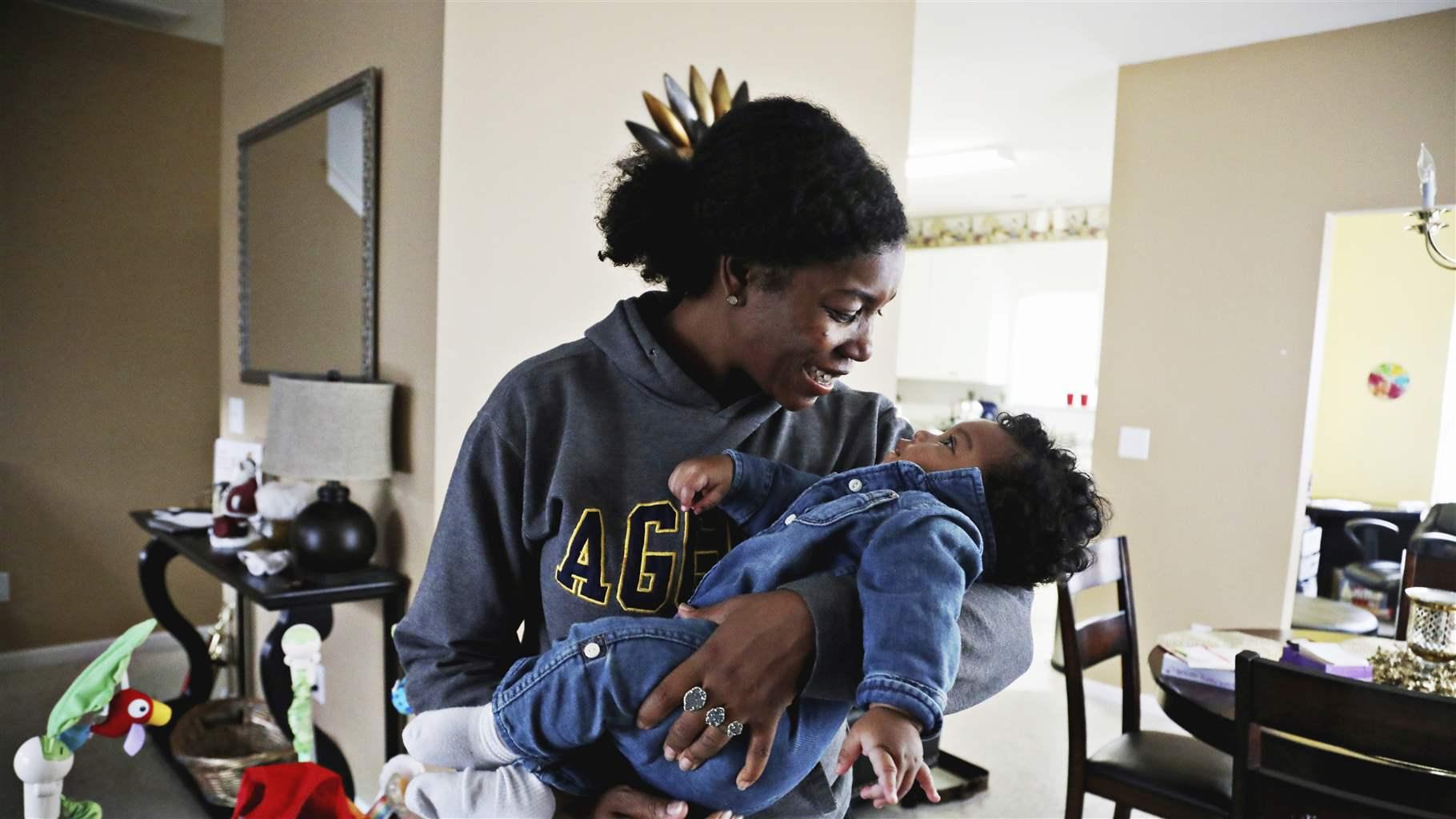 Medicaid pregnancy care varies widely by state
Pregnancy-related healthcare services provided under Medicaid vary widely by state, according to a new survey.
The differences are very significant because Medicaid funds more than 40% of births in the United States – more in some states – and two-thirds of births among blacks and Alaska Natives. In recent years, policymakers have paid increasing attention to the higher rates of maternal mortality among these groups.
The Kaiser Family Foundation this month released the results of a survey of 41 states between June and October 2021 which shows which pregnancy-related services each state covers. The federal government requires all states to provide free Medicaid coverage to pregnant women whose income is below 138% of the federal poverty level and for at least 60 days after giving birth. States are free to expand the benefits.
The federal government pays at least 50% Medicaid costs, and more in states with lower per capita income.
The report found that of the 41 states that responded, 31 cover pregnancy-related home blood pressure monitors, but only nine states reimburse for scales to monitor weight gain during pregnancy. Most states cover continuous blood glucose monitors and nutrition counseling for people with gestational diabetes.
More than half of responding states cover home births under Medicaid, though several require additional approvals or the presence of a doctor or midwife at the birth.
Less than half of the responding states offer courses on childbirth and parenting.
The survey found that most states cover home visitation services during and after pregnancy, although some of them limit such home visits for high-risk pregnancies.
Most states cover dental services for pregnant women enrolled in Medicaid, although some limit this benefit to emergency dental services and do not cover preventive dental care.
Three of the responding states — Indiana, New Jersey and Oregon — covered doula services as of July 1, 2021, and the report says Minnesota, which did not respond to the survey, does as well. Some other states have indicated they are considering adding doula services as a Medicaid benefit.
Most states cover treatment services for pregnant and postpartum women with substance use disorders beyond the minimum federal requirements.
However, the survey found that most state Medicaid agencies do not cover fertility assistance services. Eleven states cover diagnostic testing related to fertility. States are required to cover most prescription drugs under Medicaid, but not necessarily fertility drugs. California, Illinois, New York and Wisconsin are the only states among those who responded that cover fertility drugs.
About one-third of Medicaid programs in the state cover the full spectrum of breastfeeding services and supports, including classes, pumps and breastfeeding counselling.
Most state Medicaid agencies, 35 of 41, place no limit on the number of postpartum visits they cover.