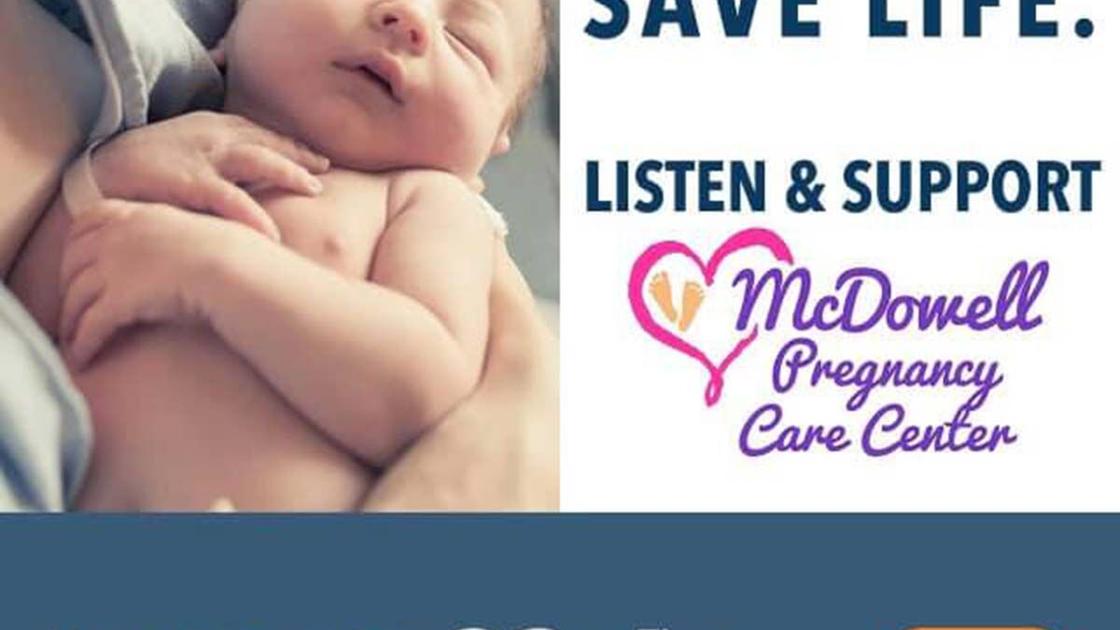 McDowell Pregnancy Care Center to Attend Heartbeat of Hope | Local News
From staff reports

A huge opportunity is in store for the McDowell Pregnancy Care Center.
The center was chosen to participate in the Heartbeat of Hope radio campaign on Thursday, May 6. are helping families in their community, according to a press release.
McDowell Pregnancy Care Center is "a Christian nonprofit organization that promotes the sanctity of life by providing help and hope to women, men and families facing unplanned pregnancies." . The services are free and confidential.
"WMIT is only selecting seven pregnancy centers in its viewing area to highlight during the campaign, and we are thrilled to have the opportunity to be one of them," said Amy Dowdle.
Dowdle worked alongside Denise McCormick, Director of the McDowell Pregnancy Care Center, to apply for this opportunity.
"After years of listening to Heartbeat of Hope on the air, we are so grateful to be one of their featured centers this year," said McCormick.
Heartbeat of Hope is a one-day radio event where listeners hear true stories of how pregnancy centers have stepped up to bring help and hope to families in their community. During the radio campaign, listeners often call with their own stories or call to make one-time donations that will be forwarded to the pregnancy center of their choice, according to a press release.