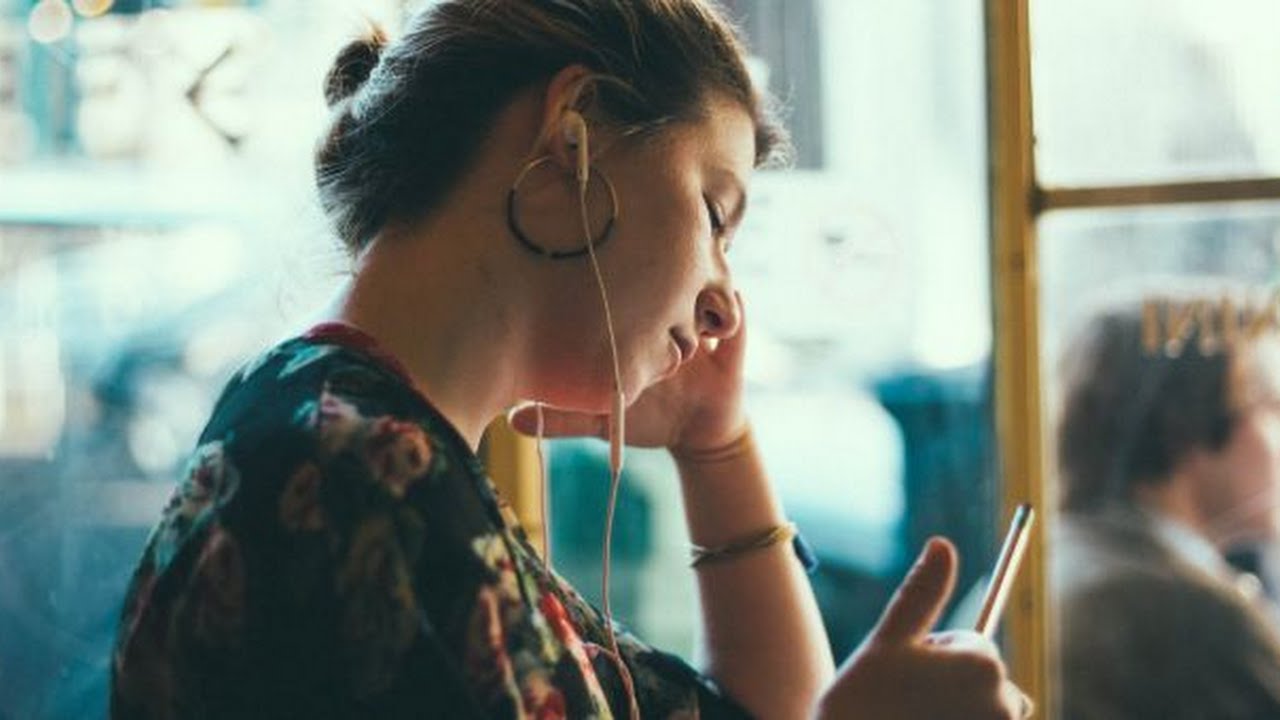 Here are 7 of the best new additions to the Irish podcast scene
Whether it's to keep you company on your morning commute or to take the hassle out of storage, a good podcast is worth its weight in gold.
With many well-known names grabbing a mic recently, we thought it was only fitting to bring you some of the best new voices joining the Irish podcast scene. From news and pop culture to advice for new moms and deep dives into conspiracy theory, there's literally something for everyone.
If you're looking for new additions to add to your current rotation, or just dipping your toes in the deep waters of the podcast, here are some recommendations from familiar Irish faces…
What did you eat this week? With James Kavanagh
Created by a foodie, for foodies, What did you eat this week? will absolutely leave you salivating. Hosted by the one and only James Kavanagh, each weekly episode features a lengthy food-focused conversation that dives into the guest's favorite bites, dream dinner dates, and the ultimate death row meal. Thoroughly encompassing the full spectrum of gastronomic delights, this podcast gives equal credit to the grimiest hangover takeout and the fanciest Michelin foodie. Each episode also features a culinary fact of the week from chef extraordinaire and host half William Murray.
The panel discussion with Richard Chambers, Zara King and Gavan Reilly
It's safe to say there isn't a household in Ireland that hasn't been familiar with this trio since the pandemic hit. As Virgin Media correspondents, they've been disseminating information and breaking it down into small, easy-to-digest chunks so we can truly understand what's going on in the world around us. With The group discussion, they're breaking down the fourth wall to give us insight into what's going on behind the headlines, answering key questions and explaining exactly how these things affect us. With a new episode every week, you will now always be in the know.
Catch up with Louise McSharry
If you missed the sweet tones of Louise McSharry on the Irish airwaves, fret not, because the broadcaster is back on the mic. Creating something brand new and entirely her own, every Friday will see a new episode of Catch up do exactly what it says on the tin. Catching up with us on all the latest happenings at home and abroad, topics will range from high-level intellectual discussions to fun and frivolous discussions. Each episode will feature an interview with someone of the moment – the first episode, for example, included a conversation with Marian Keyes about the release of her new book, Rachel again — and a healthy dose of pop culture analysis.
Stretch marks with Caroline Foran and Sinéad O'Moore
Presented by best-selling author and host of own it podcast, Caroline Foran, and the host of every momSinead O'Moore, stretch marks aims to normalize the tough parts and celebrate the big moments of motherhood. Dealing with a different aspect of motherhood in each episode, the podcast aims to discuss everything from balancing work commitments to deciding to have another baby with compassion and honest humor. They say it takes a village, and these moms are building one through candid conversations between good friends, with expert advice from time to time.
Red Room with Jenny Claffey
For those who love true crime mystery and deep dives into conspiracy theory, red room will be right up your alley. While the podcast has been exclusive to Patreon subscribers since late last year, host Jenny Claffey recently started releasing free monthly episodes and they're definitely worth getting into. inviting the listener to get lost in the conversation, red room explores the weird and the wonderful, opening the curtain on topics ranging from the Church of Scientology to the Streisand Effect. Mind-boggling and incredibly well-researched, each traveling episode aims to broaden the mind and teach us something new about the world we live in.
Honorable Mentions
While these may not be new additions to the Irish podcast scene, some of our favorites have recently returned with new seasons to devour. The Laughs of Your Life with Doireann Garrihy is back with a plethora of amazing guests, including Aisling Bea, Amy Huberman and Micheál Martin. All about the beauty of having a laugh, the podcast takes each guest from their earliest memories of laughing to the moment they had the last laugh.
Elsewhere, A Million Thanks from Angela Scanlon comes down to exploring the good, the great and the grateful. The perfect mix of side parting and sentimentality, with each episode going from "thank you next" to "thank you the fuck for that", guests so far this season include Caroline O'Donoghue, Edith Bowman and Lauren Laverne.