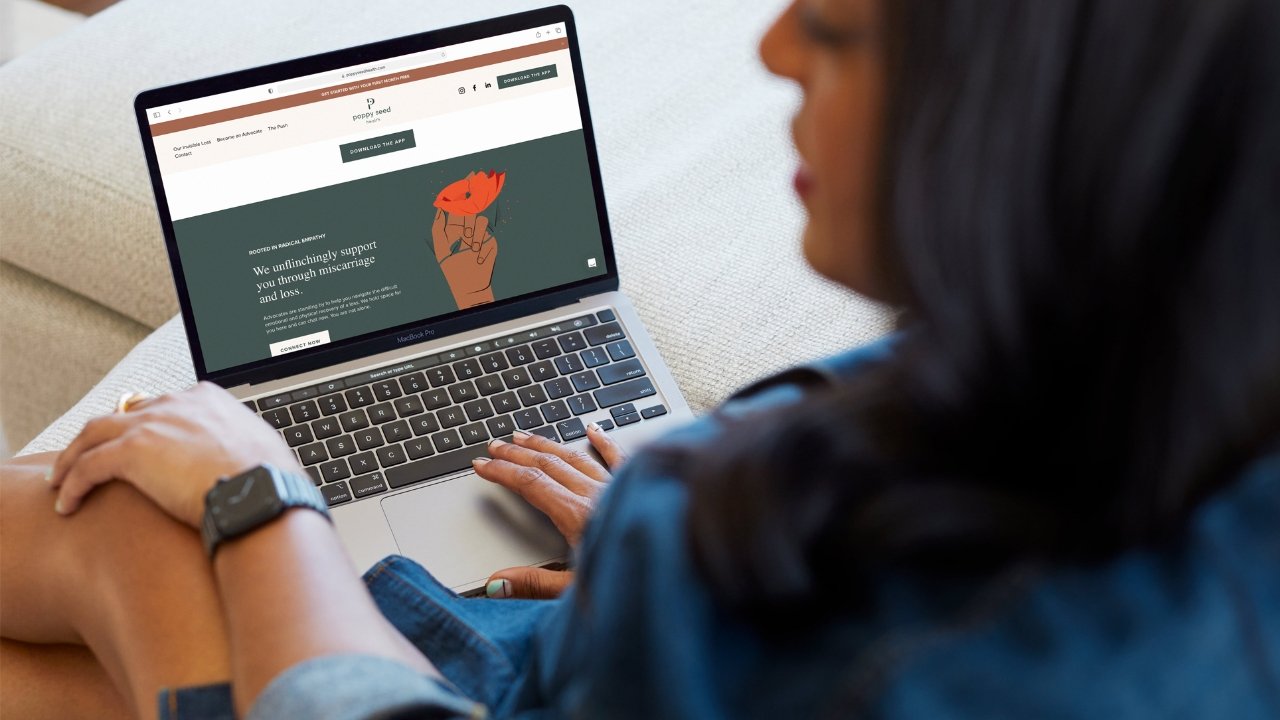 Apple highlights Poppy Seed Health app for pregnancy care

AppleInsider is supported by its audience and is eligible to earn an Amazon Associate and Affiliate Partner commission on qualifying purchases. These affiliate partnerships do not influence our editorial content.

Apple celebrated the impact of the Poppy Seed Health advocacy app in the App Store and how it has helped pregnant people and postpartum care.
Poppy Seed Health founder Simmone Taitt told Apple how her need for information following her first pregnancy loss led to the app.
"I was in my doctor's office and we couldn't find a heartbeat," Taitt said. told Apple. "I left that meeting with no medical, emotional or mental support. I was just looking for information. So I went online."
Having previously worked in retail and now turning to technology, she found an online doula message board. A doula is someone who guides and helps pregnant women, and Taitt decided to become herself.
"Everything I've done personally as a doula, between my own lived experiences and what I'm going through with my own clients, informs Poppy," she says. "From how we built the technology to how the app looks."
Taitt launched Poppy Seed Health on the App Store in April 2021. It connects users to an entire network of doulas, midwives, and nurses.
Similar to a dating app, the app uses matching algorithms that allow people to get the right care for them based on where they are in their pregnancy. Taitt says the app will add matching people's preferences for languages, ethnicity and LGBTQIA+ identification.
"It's really the magic of what's happening in the background," Taitt said. "Users don't get just anyone, they get the person who can meet them where they are when they need help the most."
poppy seed health is a subscription service that costs $29 per month on the App Store. Some 30% of users are on Medicaid, reports Taitt.
"I went from being bitten by the starter bug and loving the tech, to actually building it myself," Taitt continues. "And understanding that technology is so much more important than the people actually building it. It's the whole ecosystem coming together to make technology accessible."